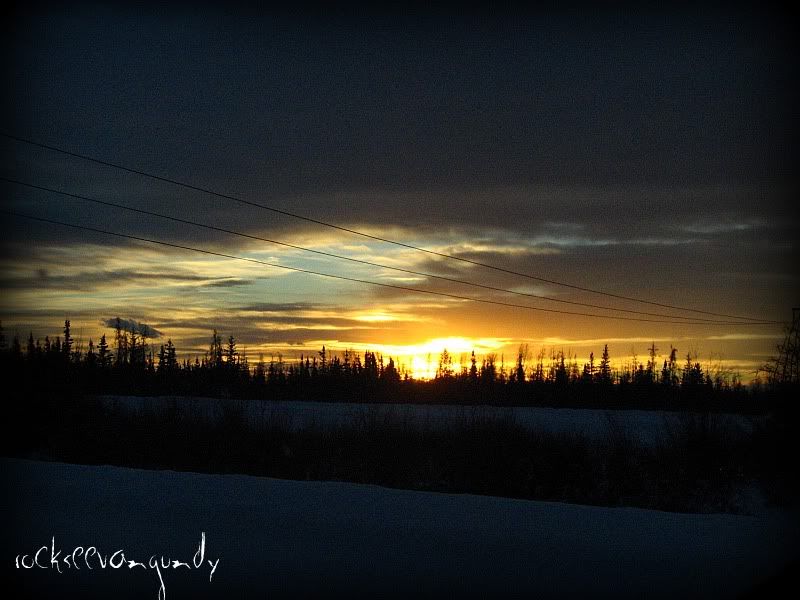 There was a big sunrise/sunset going on when I was coming home from work today. It's been UNSEASONABLY warm as of late.. and to be really honest it's been downright hot for Interior Alaskan standard.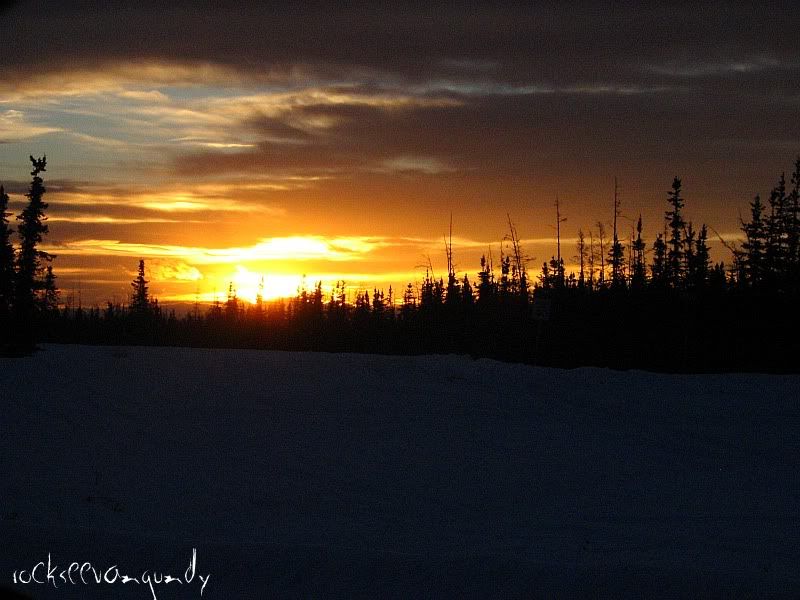 How incredibly messed up do you have to be though to think anything above 0 is hot.. haha.. I personally think anything past -10 is darn comfortable. It's amazing how your body climatizes to the weather here. People start out with big coats and jackets.. and end up wear flip flops in January..
Craziness huh?
I know alot of my picture posts are trees and skies and what not.. but I still believe that there is nothing more beautiful than Interior skies.. I think maybe that is our beauty.. the south has the mountains.. the west has the beautiful sea and we have the sky..
Have a good day everyone!