So I get off work today thinking, BLAH! 12 hours of working.. I just wanna go home and curl up in bed and do absolutely nothing.... I am so ready for some sleep.. but.. I walk out the door and again am totally amazed and bewildered and knocked over with amazement of how -40 weather makes the sky and the trees just light up.
It wakes you up and gives you a swift kick in the tail..
I ventured out..
I only had about an hour left, because at this point in the winter the sun shoots into the sky and immediately falls right out.. it's quick and if you miss it, you are OUT OF LUCK!
The sun is coming!!!!!!!!!! YAY!!!!!!!!!!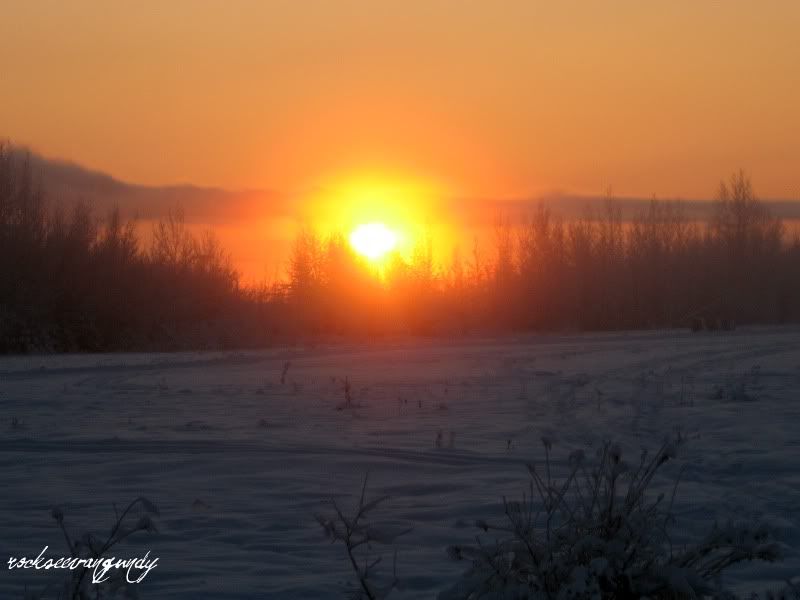 Therrrrrrre it goes.. Bye Bye sun.. come back tommorrow and stay awhile longer!
I just wanted to thank everyone for the positive feedback on the pictures.. I'm really trying and I'm loving the outlet that taking photos gives!


I am off to bed.. another day down in the books..
What have you all been up to today? Anything good?